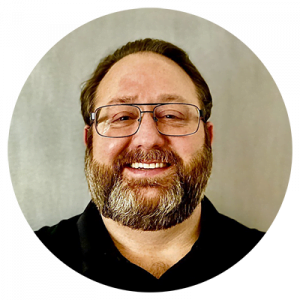 The stealth global clickstream data provider has launched and is now available to customers globally
NEW YORK — Feb. 3, 2021 — Datos, a global clickstream data provider, is gearing up for success with a new CEO at the helm, sales veteran Eli Goodman.
With millions of opt-in panelists, the company's main data solutions have recently launched out of private beta and are already being used by a select group of global companies to provide search, retail, video, and consumer journey intelligence. Datos has teamed up with online visibility management platform Semrush as an investor and partner. The Board of Datos consists of its three co-founders, Eli Goodman, Serge Jakovs and Stan Korelchuk.
"Over the next year we plan to dramatically expand our panelist footprint and build Datos into a leading clickstream data provider," said Eli Goodman, Chief Executive Officer of Datos. "The need for trustworthy, at-scale, privacy compliant data is limitless, and our extensive experience in navigating this complex space is one of our most valuable assets."
"At Semrush, we really appreciate the opportunity to work with professionals in their field, and we are glad that from this day on, together with Eli, we will have the opportunity to strengthen the position of Datos into that of a leader in the field of data analysis and marketing research," said Eugene Levin, Chief Strategy Officer at Semrush. "We expect the knowledge and know-how that Eli brings to Datos will help develop the product and delight users and partners, providing even more opportunities in customer journey intelligence."
Prior to Joining Datos, Goodman was the VP of Strategic Sales at marketing analytics company Jumpshot. During his time running the sales and partnership teams at Jumpshot, Goodman was responsible for driving over 20MM in annual revenue by early 2020.  His central focus was licensing clickstream data to the most sophisticated data engines on the planet, including, but not limited to, Institutional Finance, Market Research, Management Consulting, and Intelligence platforms of all kinds.
Before Jumpshot, Goodman served as the Senior Director of Sales and Media Evangelist for comScore, where he oversaw myriad sales and thought leadership functions.  As the Media Evangelist, he delivered well over 100 conference keynote and panel presentations during his 9-year tenure, and was responsible for a meaningful portion of the growth of their public voice in the data space.
---
About Datos
Based in New York, New York, Datos is a global clickstream data provider focused on licensing anonymized, at scale, privacy compliant datasets to ensure our clients and partners are safe in an otherwise perilous marketplace.
We offer access to the desktop and mobile web browsing behavior for millions of opt-in users across the globe, packaged into clean, easy to understand data feeds for use by our clients.
---